EMERGENCY DOOR SERVICE & LOCKSMITH
ROSTOCK

We open doors, windows, locks, cars and much more*.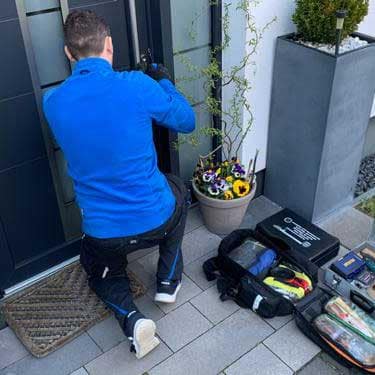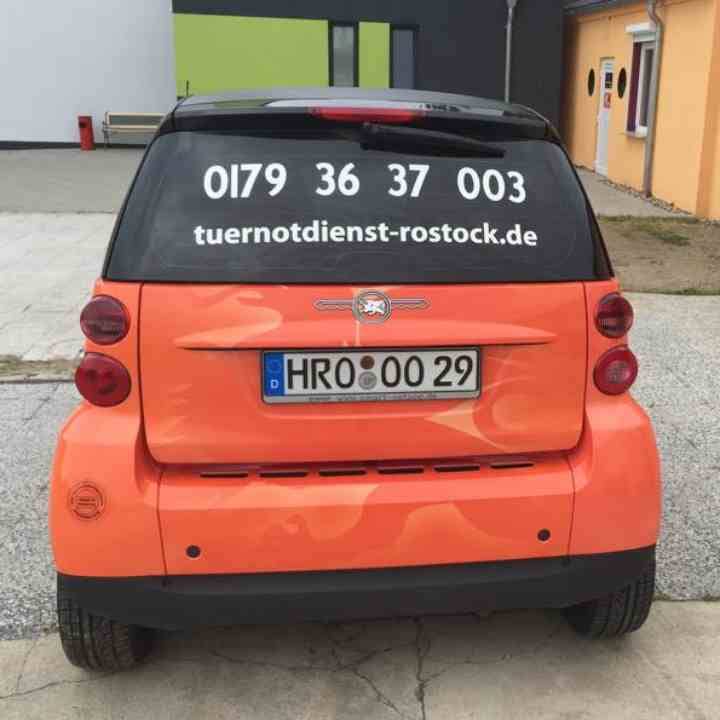 Türnotdienst Rostock is a 24/7 emergency key service, locksmith service or emergency opening service for door openings with a wide variety of locking technology and locking systems.
As a rule, our technicians will be with you in 15-25 minutes and quickly open your door in a few minutes. By the way, our technicians are experienced and professionally trained on locking systems of various manufacturers. In 98% of cases, the doors are opened undamaged, so no follow-up costs for a new locking system for you. Learn how to find a good locksmith here.
24h emergency service
We are available around the clock, weekdays, weekends and holidays.
Fair prices
One price, (almost) everything included. No additional costs, travel flat rates or anything else. Only material if you want.
Top ratings
Since 2013 we open everything that has a lock. Fast, friendly and discreet. Test us.
24/7 – AVAILABLE AROUND THE CLOCK:
LOACKSMITHS Rostock area of operation
You are standing in front of a locked door? Your key is broken or the lock is broken? We know how annoying this is and how much fast and competent help counts in your situation.
You call us at any time of the day or night. We help immediately. Fair and uncomplicated.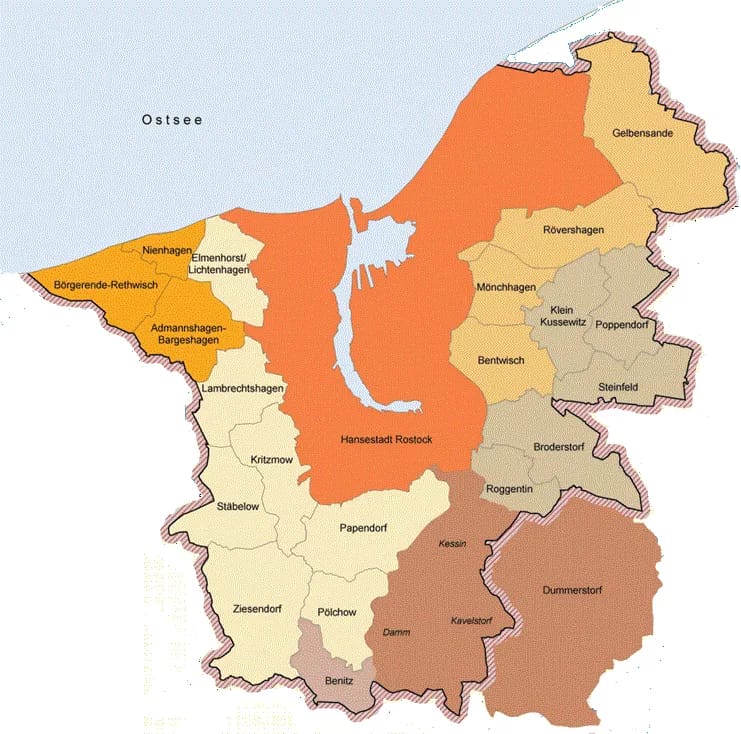 Warnemünde, Diedrichshagen, Lichtenhagen, Lütten Klein, Groß Klein, Schmarl, Evershagen, Reutershagen, Marienehe, KTV, Stadtmitte, Südstadt, Dierkow, Toitenwinkel, Hohe Düne, Markgrafenheide, Hinrichshagen, Hansaviertel, Gartenstadt, Biestow, Brinckmansdorf, Gehlsdorf, Nienhagen
SOURROUNDING AREA Rostock
Nienhagen, Elmenhorst, Lambrechtshagen, Parkentin, Stäbelow, Papendorf, Ziesendorf, Damm, Dummerstorf, Roggentin, Brodersdorf, Bentwisch, Gelbensande, Börgerende-Rethwisch, Pölchow, Kessin, Kavelstorf, Mönchhagen, Rövershagen, Klein Kussewitz, Poppendorf, Steinfeld
Fair and transparent at a fixed price
Uncomplicated and simple. With us everything is included. (except material)
We perform at a fixed price without hidden extra costs and offer 2 rates. You pay only after performance in cash on site. Alternatively, payment via Paypal.
If you need cylinder locks, we have all common sizes at reasonable prices and exchange them without any problems. Our staff will be happy to advise you.
MANY EXTRAS INCLUDED
24h hotline number – directly to the emergency door service dispatcher cell phone
Local, fast and discreet
Fixed prices – no extra charges
Paypal or cash payment
No holiday or night surcharges
No arrival and departure fees
No call center forwarding to unskilled and unqualified employees
WHY US
Collapsed doors are opened 95% non-destructively
Material is always charged extra
Rostock company (see imprint)
many years of experience distinguish us
Our experts train the professional fire department Rostock
Exclusively TOP ratings on Google
No nasty surprises on site
incl. all service fees

incl. material and tools (except cylinder)

incl. arrival and departure

plus VAT
incl. all service fees

incl. material and tools (except cylinder)

incl. arrival and departure

plus VAT

Our friendly staff will take your order around the clock. You will be advised by us what is necessary in your individual case. There are no nasty surprises with us.
After a joint assessment, you give us the order to open your door. Only then does the fitter immediately set out to open your door quickly, professionally and without complications, at our favorable fixed price.
Of course without travel expenses and without holiday or night surcharges.
In just 10 steps we are ready
First call our 24h emergency number
You tell us your location or the destination address
You confirm the flat rate
In max. 30 minutes the expert is on site
We discuss exactly how the door can be opened
You identify yourself legally
Our expert starts his work
In most cases the door is opened after a few steps
Payment of the lump sum
Ready

ANSCHRIFT
Parkstraße 4a, 18057 Rostock

E-Mail
info@tuernotdienst-rostock.de